Killer Klowns from Outer-Space
CreepIECon 2022 was an awesome show! A HUGE Thank you to Harrod Blank and Mike Martinez. It was great meeting them and seeing their excitement over my Killer Klown masks - thanks for the signatures. We look forward to working with them in the future.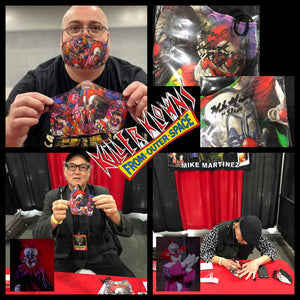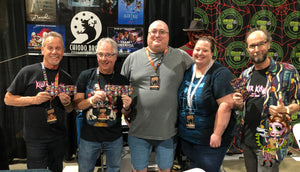 More Killer Klowns from Outer-Space
Midsummer Scream 2022 was amazing! It was a pleasure meeting the Chiodo Brothers and giving them the handmade custom wallets.
Continue to watch for exclusive Killer Klowns Products.
Featured Business
Be sure to check out the exclusive ornaments from our friends at Whichcraft. Click on "ornaments" to see what designs are available.